The Shamrock Shuffle was this past Sunday and I accomplished the goal that I had set for myself!!! I wanted to run the entire thing and I did!!! I honestly never thought I could run 5 miles so this is a great feeling. I almost died when I saw a hill during one of the last parts of the run. Are you kidding me? What are they trying to do to us??? Fortunately I overcame my exhaustion and finished the run. It was a gorgeous day and an overall great experience.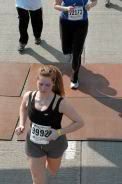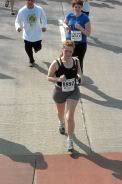 The top two pictures are me crossing the finish line. Sorry the pictures look so digital. I am just happy to have them :)

Leah and I after the race enjoying the beautiful Chicago day.