Ok. So I know this is pathetic but I said that I would post the pictures from the rest of my labor day weekend so here they are. Now that I live so close to work I go home every day for lunch so I no longer have my lunch hour to work on my posts since I do not have a computer with internet at my apartment.
Scott and I joined my cousin and her friends for an afternoon at the races at Arlington race track. We went to celebrate Kristin's birthday and I had never been. It was a lot of fun and Scott and I were really into it. We studied every horse between each race and at the end of the day I broke even and Scott made $15!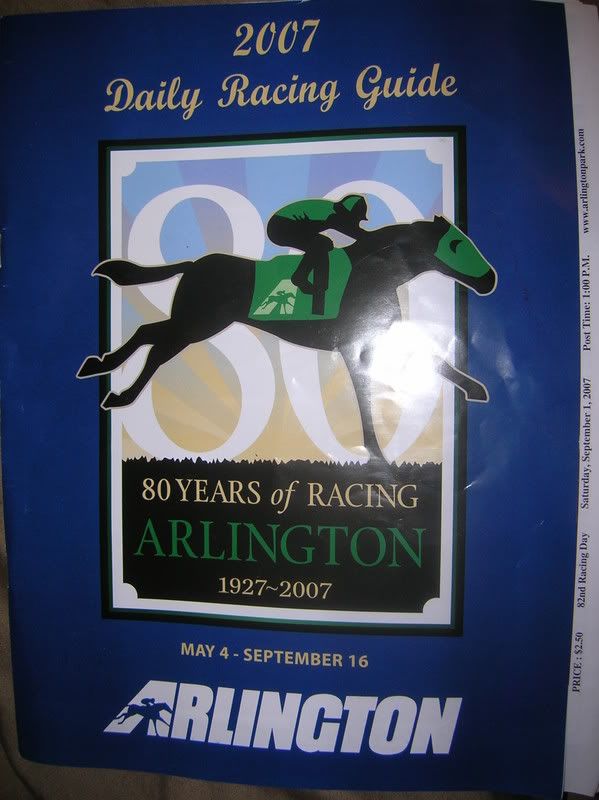 Saturday, September 1st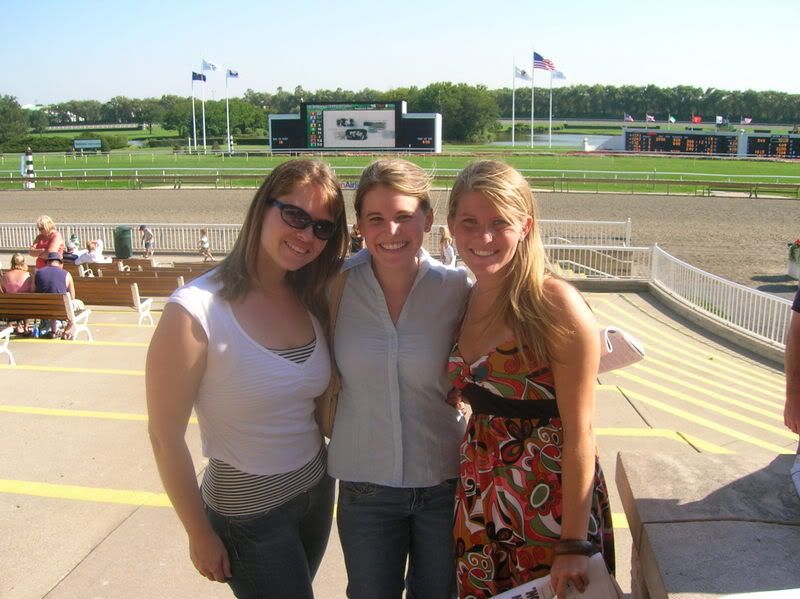 My cousins and I. The birthday girl, Kristin, is in the middle and Katie is to the right.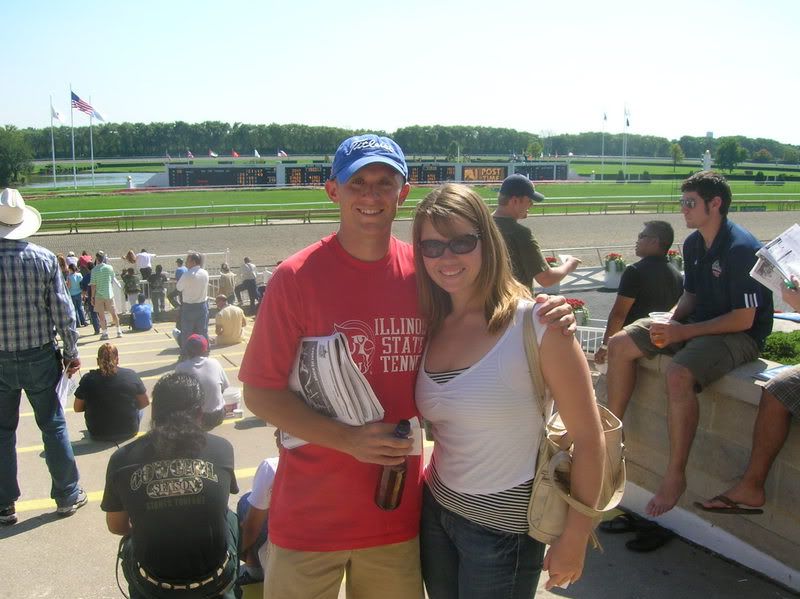 Scott and I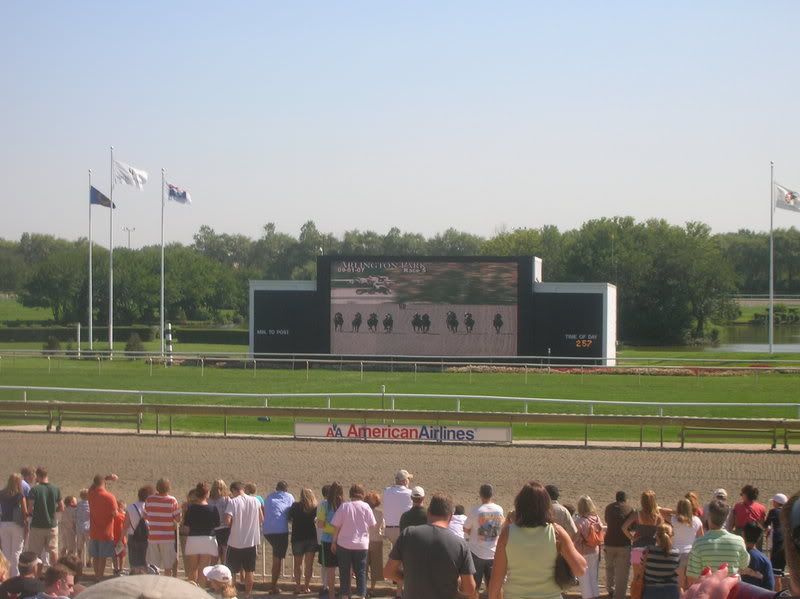 And their off!
Then on Monday, September 3rd, Scott and I went to the Cubs game. They ended up losing but we had a great time anyways. How can you have a bad time at Wrigley Field?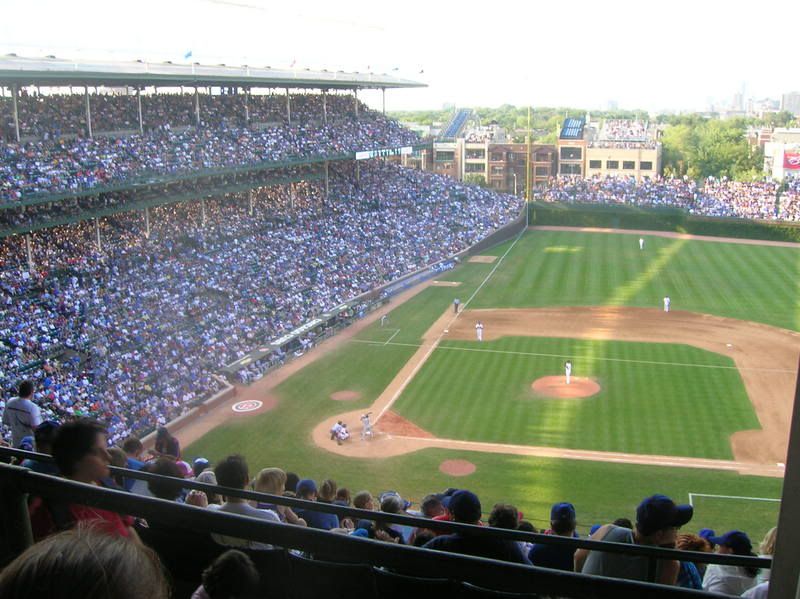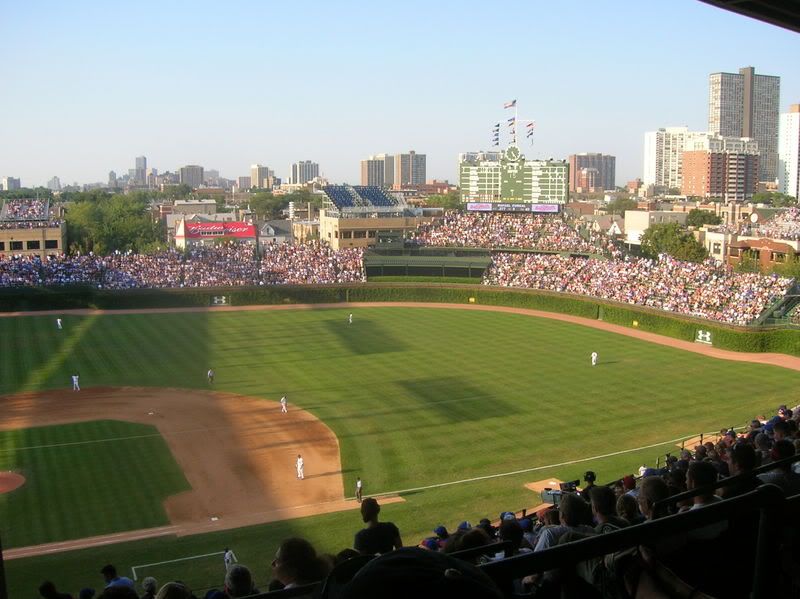 And that is the end to our Labor day weekend extravaganza!!!!!!