I know it has been a long time since my last post but this will be worth it, I promise.......
Scott and I got ENGAGED!!!!!!!!!!!!!!!!!! Woo hoo!!!!!!!!!!!!!!!! He proposed last Saturday, yes on Groundhog's day, in my parents front porch. He wanted to do it at my parents house because I grew up there and he knows that place means a lot to me.
Even though I knew it was coming I was completely surprised when it actually happened. We had made plans earlier in the week to spend a big chunck of Saturday together just doing something fun. He had taken my parents out to dinner last Monday and my mom told him that if he wanted me to be surprised that he should let me make the plans for Saturday and I would not know it was coming. Smart lady! So I thought of going to an arcade called Nickel City in Northbrook. However, at this point we had no plans of going to my parents house so Scott was working on a plan B. Also planned for Saturday was a dinner between all of my cousins on my dad's side at Linnea and Cam's (a reason I secretly wanted it to happen last Saturday anyways because we could celebrate with my family). Fortunately for Scott, I had to bake something for that dinner but I had previously left my baking sheet at my parents house that I needed to use. So I called him in the morning and asked if we could swing by there for 30 minutes so that I could bake something. He of course said yes and little did I know that I was helping to plan my own engagement. So we went to my parents house and hung out with Elsa and Matt a little bit. Then we started to head out the door for Nickel City. As soon as I shut the front door he stopped me in the porch and just smiled and said "I love you." He then pulled something out of his pocket and started to get down on one knee. I then said "are you flippin' kidding me!?!?!" He asked me to marry him and I am pretty sure I let him finish his question before i said "YES!" but I am not completely sure about that one. So we then went back inside where Elsa had written a little sign that said congrats and we were all smiles. It meant so much to have Elsa and Matt right there when it happened since they are leaving soon and I was in CA when they got engaged so I missed celebrating with them. So we still continued the day as planned and went to Nickel City to spend some time alone. Then we had the dinner with my family, now his family too :), which was perfect. I had always thought that my perfect engagement scenario would be to celebrate with family and friends and that is what happened. All in all, that was the best Groundhog's day I have ever had and will never forget :) Let the wedding planning begin!
This is right after it happened in the porch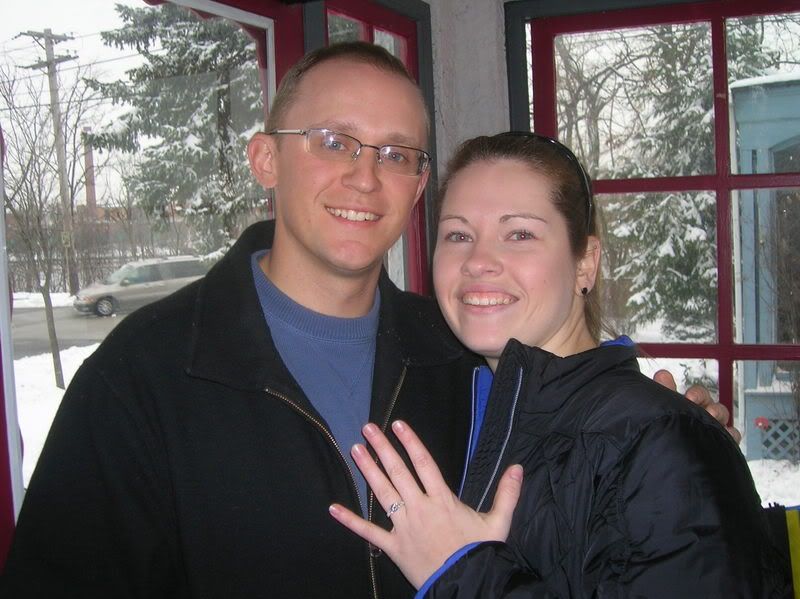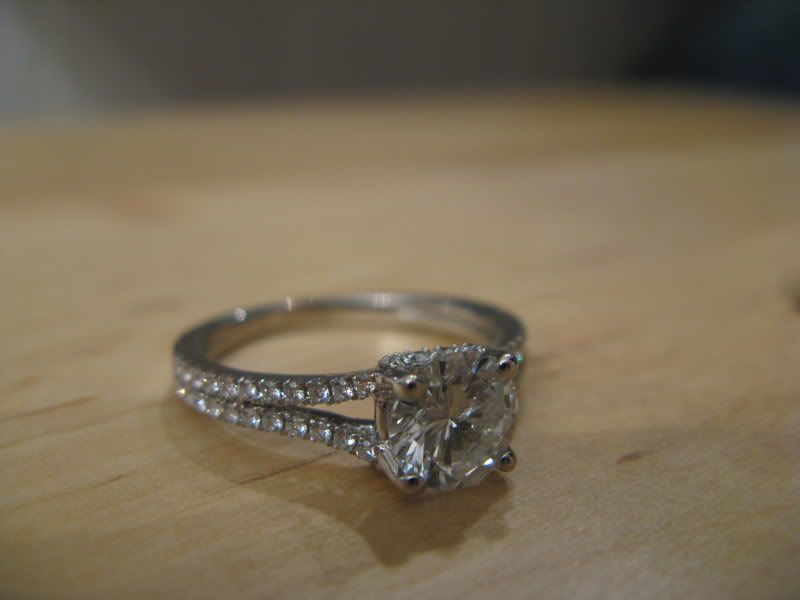 The ring. I LOVE it!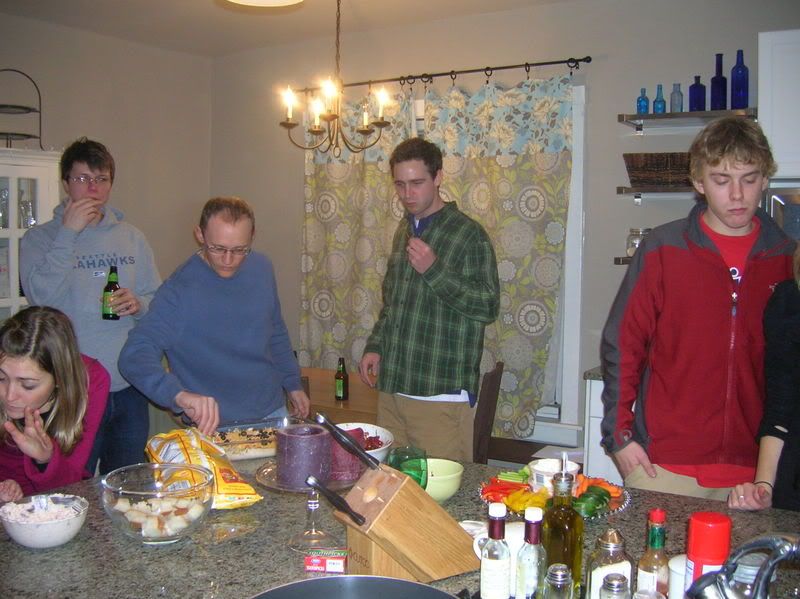 The cousin's dinner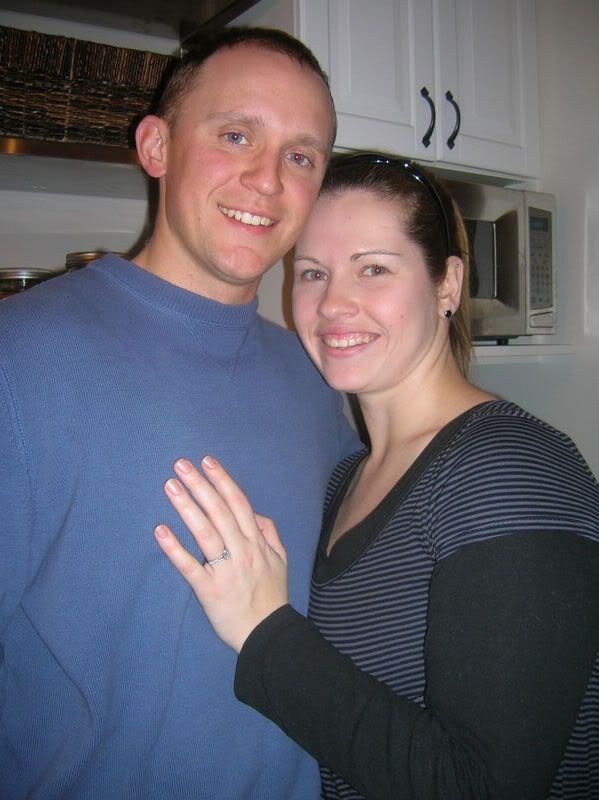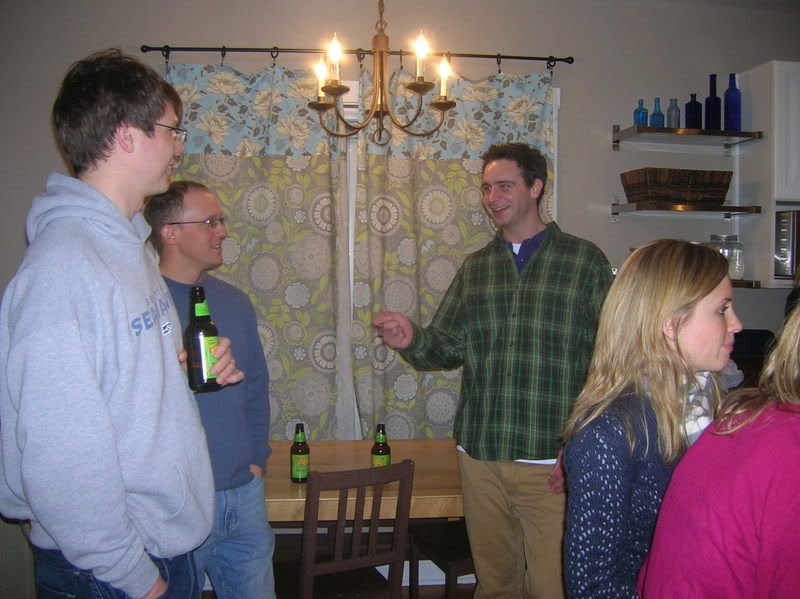 So here are the final three guys! Linnea, Elsa and I had always wondered who the lucky 3 would be and we could not be happier. Eric is the only one left now.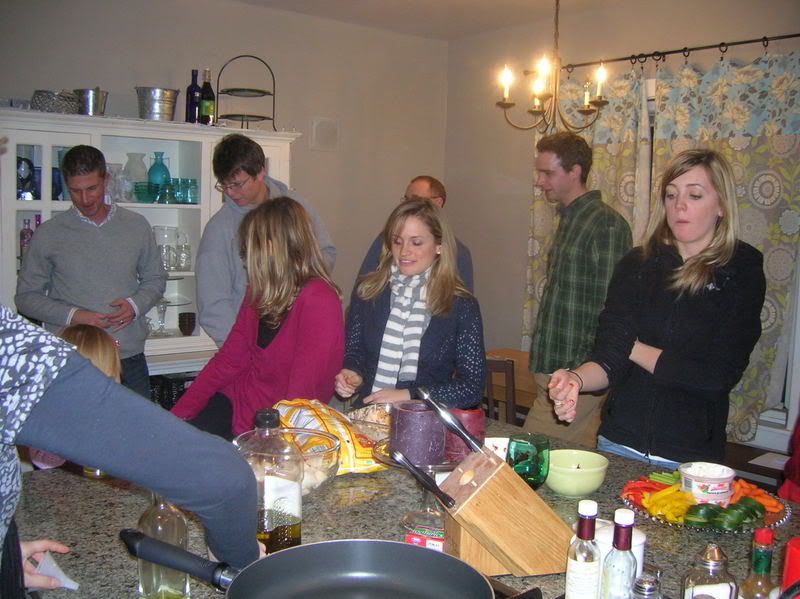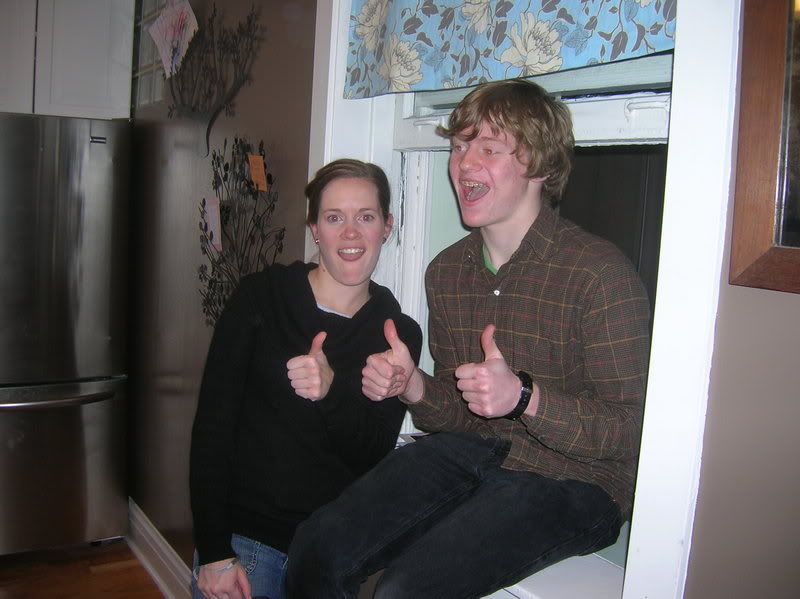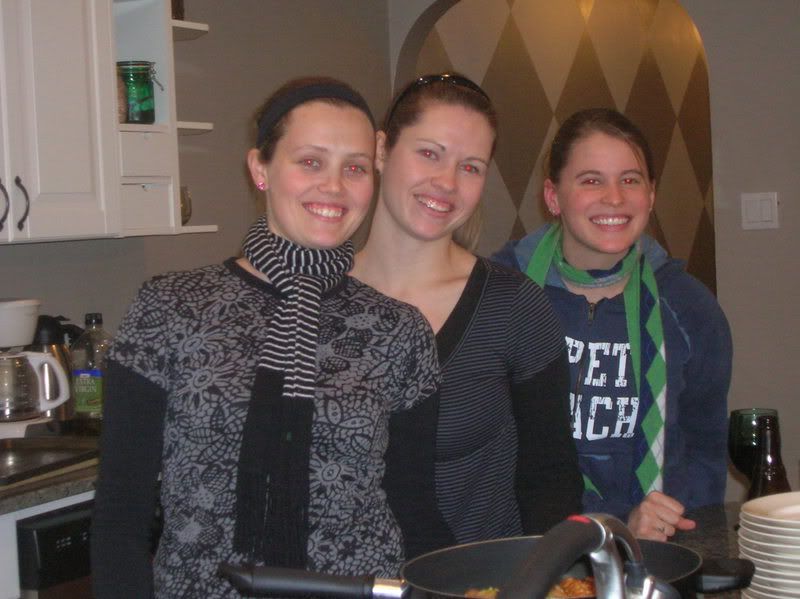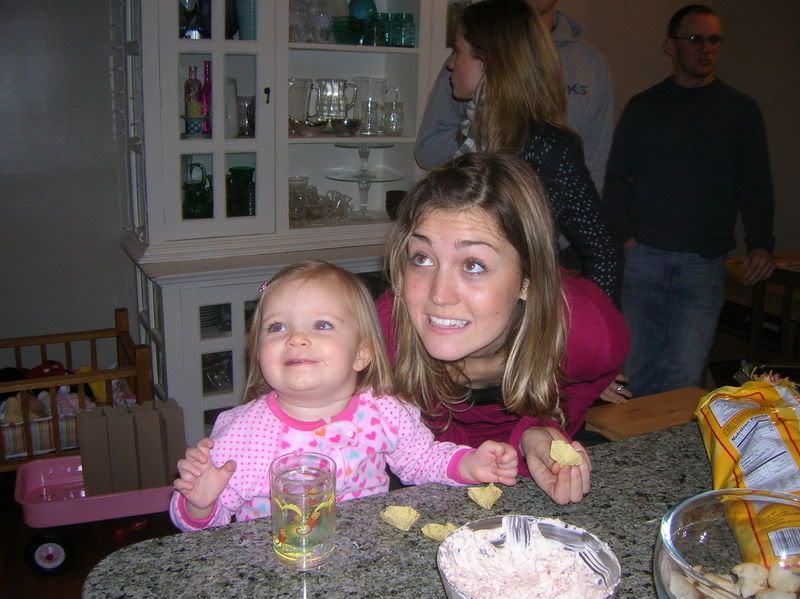 Gwen wanted to eat just the olives (like her mother!) so she was sticking her finger in the hole and picking them up one by one.