AFTERGLOW 2008!!!!!!!!!!!!!!!!!!!
For those who know the Wallgren family even just a little bit you know how much we treasure our time at Afterglow every year. This was our 27th year there and I was very fortunate to get to spend the whole week there with Scott. He thoroughly enjoyed it as well and we look forward to many more memories at Afterglow!
Fishing with Gwen...
Gwen showing us her snoopy fishing pole and very excited to start fishing...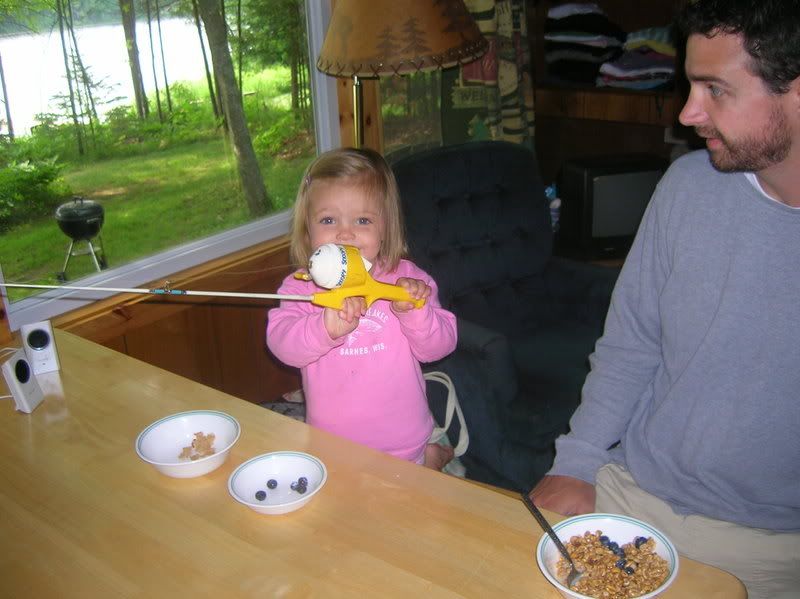 Uncle-to-be Scott putting a worm on her hook while Gwen is waiting in anticipation...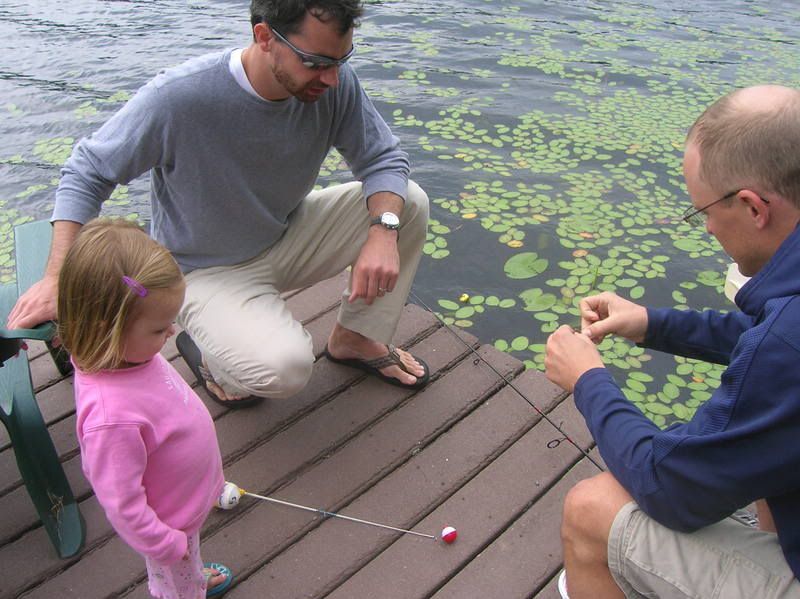 Daddy showing her what to do...
She got one on her very first try! She was very happy and excited...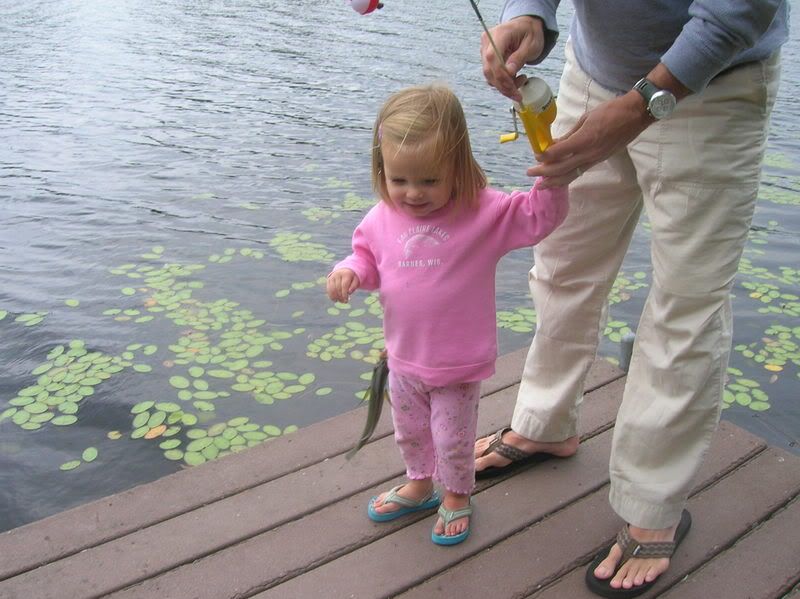 The initial excitement is starting to fade...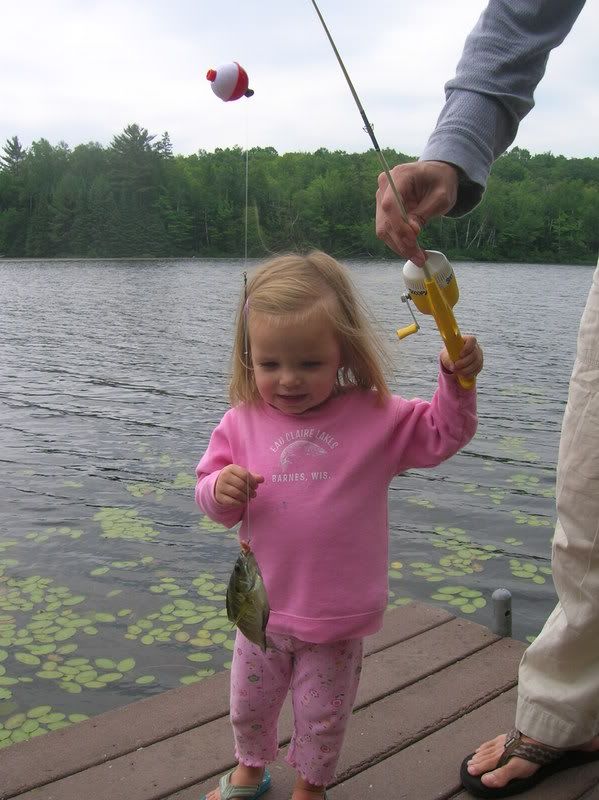 She has realized that she has caught a fish that flops and squirms....excitement over :(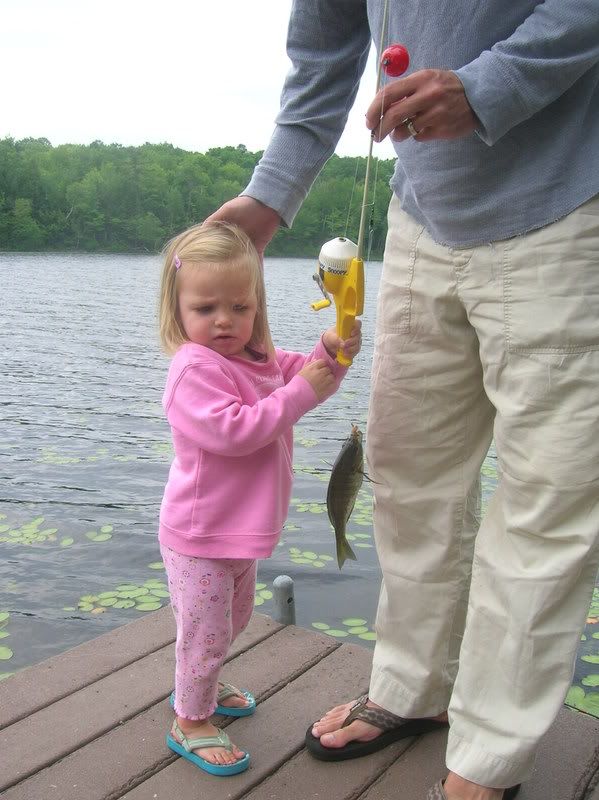 One of my favorite things to do is to catch frogs. This is one of the first things I do every year when I get there and has been since I was a little kid. Gwen wanted me to catch one for her so I happily obliged. It was right after she caught a fish so I was a bit surprised when I got her to touch the frog.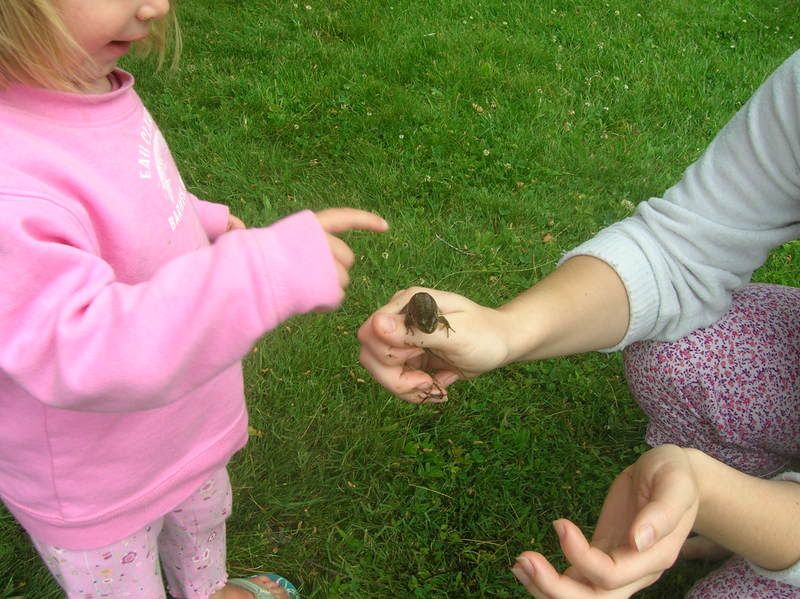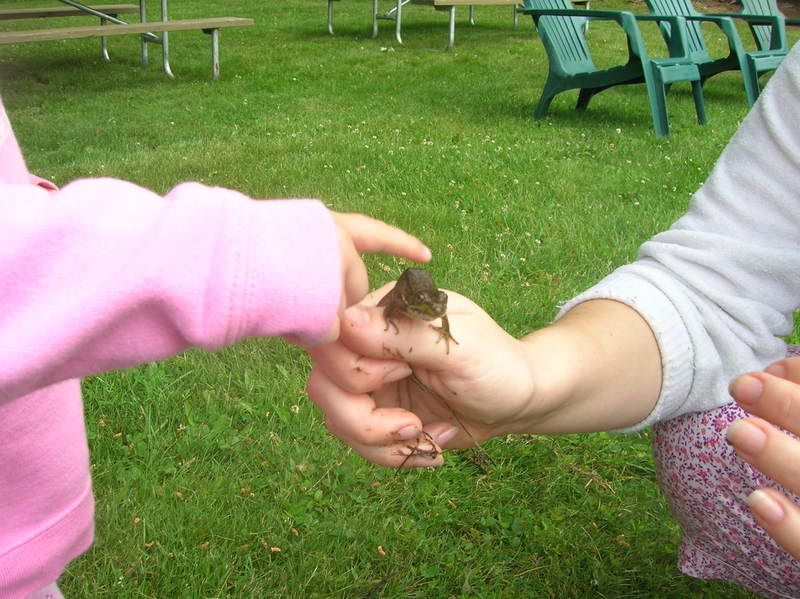 Another tradition within a tradition is going out one night to Alexander's Pizza, followed by the ice cream store, followed by the candy shop, which is then followed by go-carting and bumper boating. Now that I see the sequence in writing I am surprised no one has thrown up before.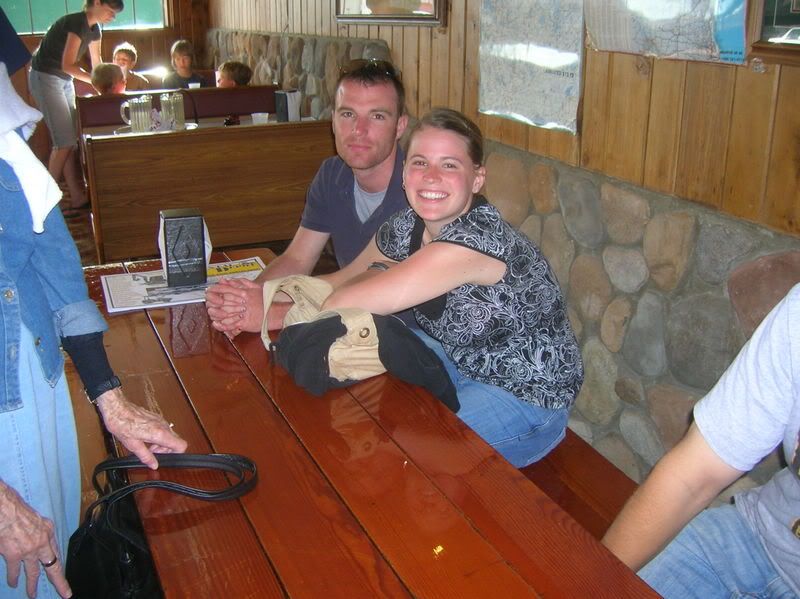 Here are Kristin and Chris waiting for the pizza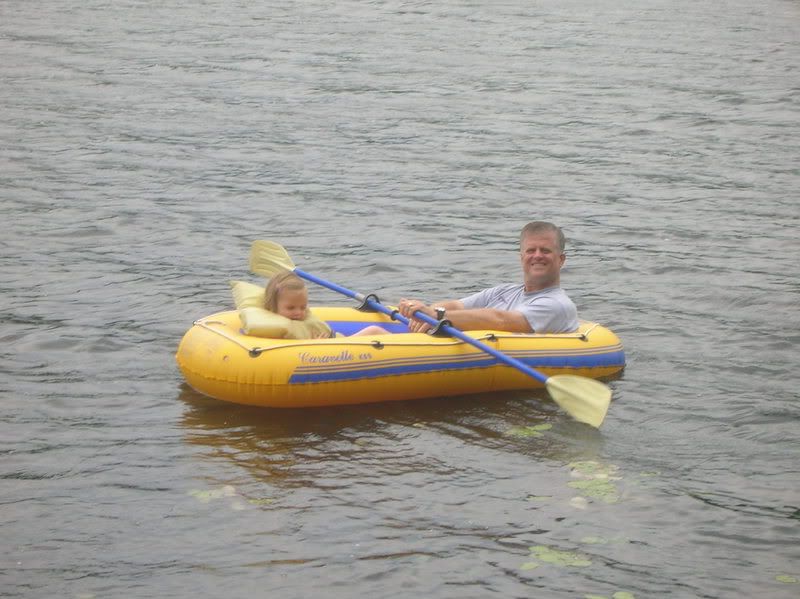 My dad taking Gwen out for a boat ride. We have this same exact picture of my dad taking Eric for a boat ride when he was Gwen's age. It may have even been the same boat!