This week Linnea, Gwen and I went to David's Bridal for Linnea to try on bridesmaid dresses and for Gwen to try on flower girl dresses. Gwen had a great time! She wanted to hold the dresses that we picked out and had a definite opinion of which one she wanted to try on first (pictured below) and which one she liked the best (not pictured) which works out for me because her favorite is the one I picked! Who knew we would have the same taste.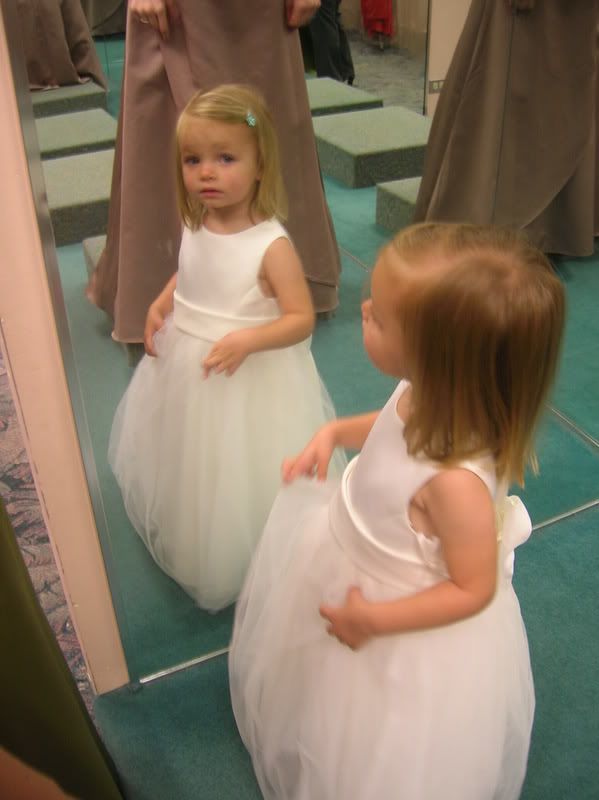 We didn't plan this but Jenny and Kristin happened to be there that night as well so we all had a great time. Here is Kristin in one of her possibilities and Gwen. By the way, the dress that Kristin has on is the color of the bridesmaid dresses. Since I have 10 of them I picked one color and I am letting them choose which dress style they want. However, it has to be floor length and no more than 2 girls can where the same style. I had to have some guidelines.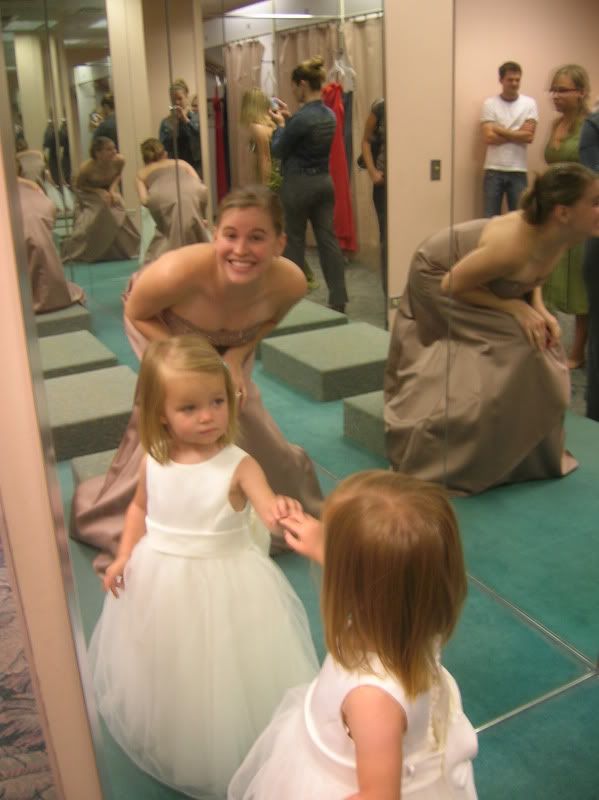 This isn't really one of the choices but I thought Gwen would look so cute in it. I was right. However, she would look cute in just about anything.

Gwen wanted to get up on the pedestal. We didn't even have to teach her to lift her dress like that. Linnea, you have quite the little lady on your hands!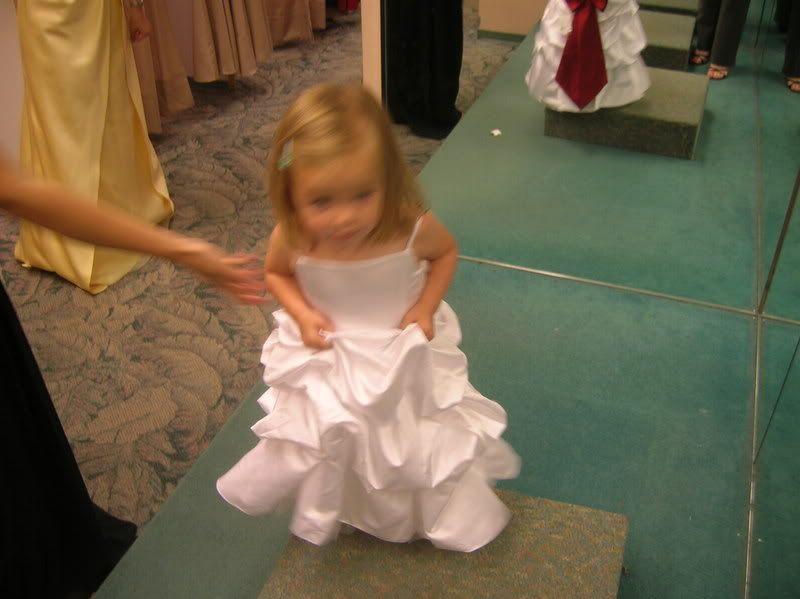 Linnea and Gwen dancing. You have to see how the dress is going to move on the dance floor, right?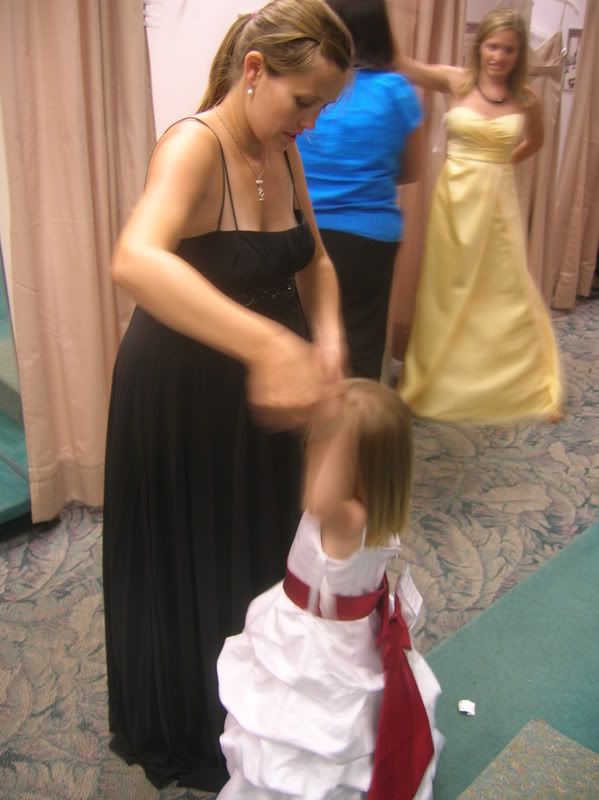 Jenny in one of her possibilities.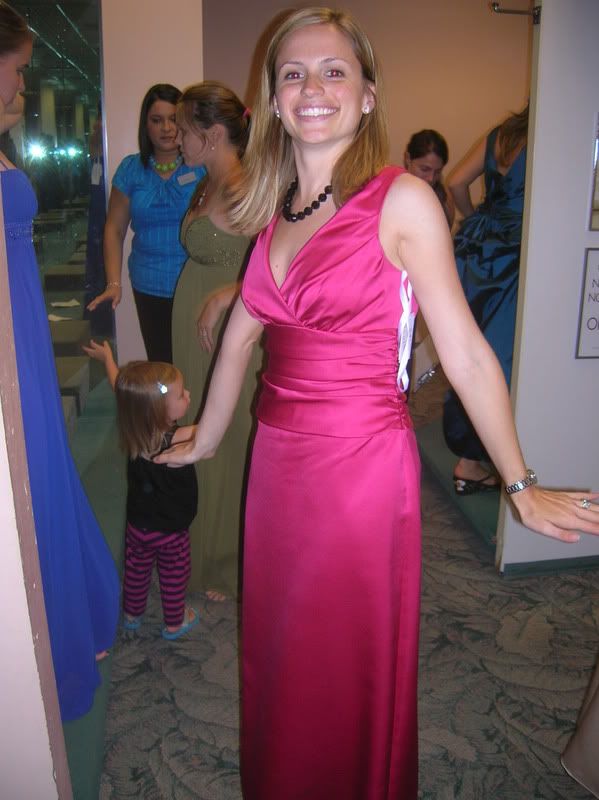 We couldn't help ourselves. Gwen loved grabbing more purses off the shelf and I could not resist the gloves when I saw them.
Gwen wanted to try these ones on.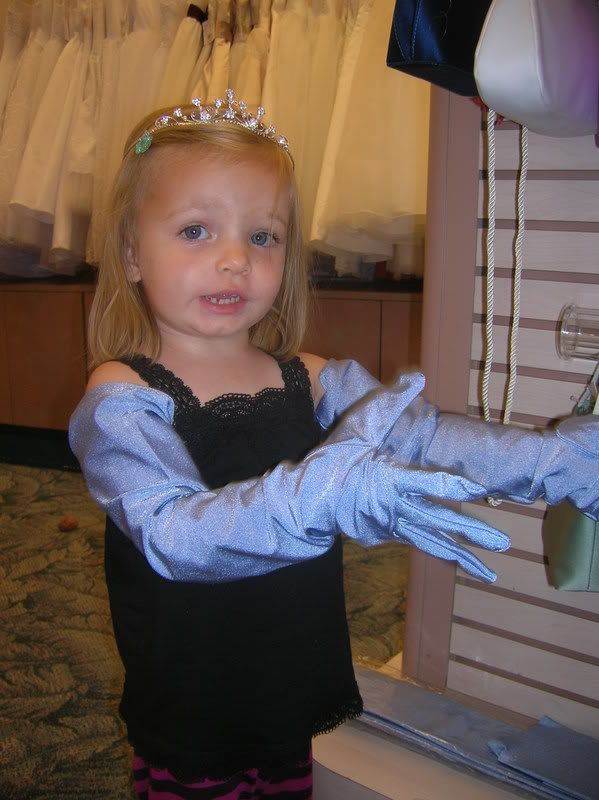 The dress that I picked is not pictured (for a reason) and was the third one that Gwen tried on. By then she was saying "I'm done" so we had to bribe her with ice cream to get her to put it on. Fortunately for me, she agreed and that is the one I picked! Her and Katie (Scott's niece) are going to steal the show! Now I just need to work on a plan to get them down the aisle :)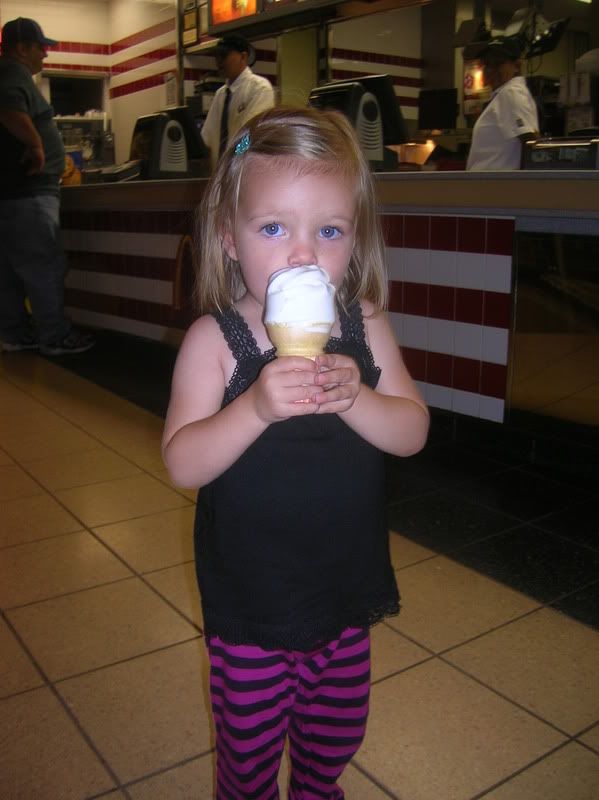 Scott and his brother got season tickets to the Bears this year which could not have come at a worse time for us with a condo purchase and wedding to pay for but that's how life works, right? I'm just happy to have them and we went to the pre-season game this past Thursday against the 49ers to check out our seats for the first time. I was expecting them to be really high up or have some sort of obstruction but we were very pleasantly surprised. We are no where close to the top, have 4 seats on the aisle and right in the middle of the field. They are great seats!